ANNUAL GENERAL BODY MEETING
The Alumni Association of school organised Annual General Body Meeting on September 25, 2022. The event aimed at rekindling the association's spirit post COVID along with election of Batch Representatives.
Principal, Mr Sehgal, in his welcome speech, highlighted the importance of one's connect with the Alma mater. He also enumerated various ways an alumnus can contribute to their school. Thereafter, President Alumni Association, Mr Manish Arora addressed the meeting and shared details of the agenda - election of batch representatives and duties of batch representatives.  
Post the formal proceedings, a few members of the association voluntarily came up to share various ways in which they wished to offer their services to their alma mate.  
The AGM was followed by a dance item & lunch sponsored by Alumni Association.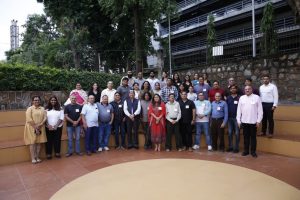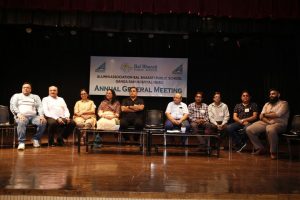 BLOOD DONATION CAMP
Alumni Association and Interact Club of Bal Bharati public School GRHM organized Blood Donation Camp in the school premises on Saturday, 30 July 2022. The camp was organized in partnership with Noida Charitable Blood Bank. The camp was a successful initiative as several parents participated in the drive by donating blood.