Inter-House Solo Dance Competition  
Ishmeet Ahluwalia of class IX-G participated in 'FleetFoot', a virtual inter-school Solo Dance Competition organized by The Srijan School on 27 October 2020. A total of 24 schools participated in the competition. Ishmeet performed the Telangana Folk Dance, 'Bonalu' and bagged the First Position for her performance.
#bbpsgr #bbpsgrhm #balbharatigr #education #delhischools 
Atharva Keswani (VI-C) bagged the First Position in the 'Online GLAD International Art Competition 2020', organized by Global Learners Academy of Development.
As per the results declared by Ministry of Communications (Government of India), Maliha Qureshi of X-F topped the list in the category of 'UPTO 18 YEARS OF AGE, CATEGORY-II ENVELOPE' and has won a Cash Prize of Rs 25,000 INR in 'DHAI AKHAR', a national letter writing campaign, 'Letter to Bapu, the Father of the Nation'.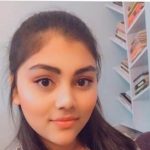 SUSTAINABLE GOALS GO CREATIVE
The Institut Français, Embassy of France, invited students to design comic strip. The students of class IX chose theme of 'Lifestyle Diseases'. In this regard, the comic strip of Manya Soin of IX-G was published by the Institut Français de Delhi on its official page.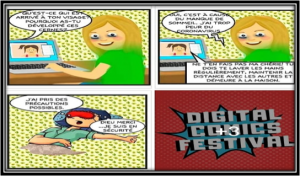 International Art Competition
Draw me a Neutrino
Vedika Keswani(I G) and Atharva Keswani(VIE)   unleashed  their creativity and bagged the I Prize in 7- 12 yrs category respectively.
Mukul Kankheria bagged the I Prize and Asmita Mallick bagged the II prize in the Teen category.
Capturing The Super Moon Contest
Anvi Mehta stood I, Kartik Mandar excelled on the II Position and Saavya Bammijoined the winners on the III pedestal.
1039 students from classes VI-XII  participated in the Second Edition of CBSE Ganga Quest Quiz.
❖ Ishaan Kumar of class- XII-F stood First in Grade IV Category and will get Certificate + Tablets and Topper Advanced Pack Subscription valid for 1 year and a Certificate.
❖Deeksha Dhawan of class- X-H is among the  Top 20 winners Pan India of Grade II Category and will receive Knowledge Kit and Topper Advanced Pack Subscription valid for 6 months.