The school believes that education is a tripolar process where there is equal participation of the school, students and parents. An orientation programme is organized annually to welcome the parents of the students admitted to Montessori I. Through a variety of interactive sessions and presentations, they are familiarized with the school, its ideology and functioning.
ORIENTATION PROGRAMME (PRE-PRIMARY 27.08.2022)
The orientation programme for the parents of Pre- Primary was held on 27.08.22 in the school Auditorium at BBPS, GRH Campus. All the parents were given a warm welcome by the teachers. After the registration, the educational kit was handed over to them. The programme began with the welcome note followed by the shloka recitation and a welcome song presented by the children of the Primary Department. The Principal Mr L.V. Sehgal later addressed the gathering by sharing his vision about the school, providing quality education and ensuring that every child is special to us through our day-to-day interaction with him/her. A beautiful rhyme dramatization was presented by the Pre-primary children giving the message of saving wildlife. The programme was followed by a presentation by the Montessori Headmistress Mrs Neelam Ahuja in which she gave an insight into the pedagogy, school rules and curriculum involving self-directed hands-on learning activities which not only give vent to the child's creative talent and energies but also help in the holistic development of the child. The main attraction of the event was the dance performance presented by the children of the Primary Department which was highly applauded by all. The programme proceeded by an interactive session with Ms. Jyotsna Bharadwaj and the parents in which she motivated all the parents to spend quality time with their children and give constant encouragement and support to them. The event was concluded by vote of thanks and a refreshment box which was distributed to all the parents at the time of dispersal.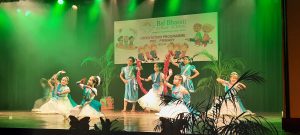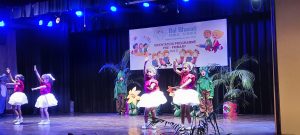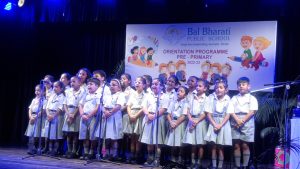 The Examination Incharge, Ms. Shailja Nagpal, conducted an Orientation Programme for parents of classes IX and X on 17 September 2022. The programme was followed by a presentation in which the latest Assessment System by CBSE was discussed and explained. The objective of the program was to enrich the knowledge regarding the changes taking place in Assessment Practices and aligning it to Competency Based Education. The Subject Experts responded to the queries in the Q & A at the end and were satisfactorily addressed.