Students are encouraged to enhance their & word power & through various ways - in class through subject enrichment activities, speech modules, vocabulary building
exercises. Words, their meanings, synonyms , antonyms and usage /application are given with an example . This makes it clear with respect to text, context and subtext.
These new words are then incorporated in daily conversation - this not only increases their confidence level but also makes the word part of their linguistic jargon.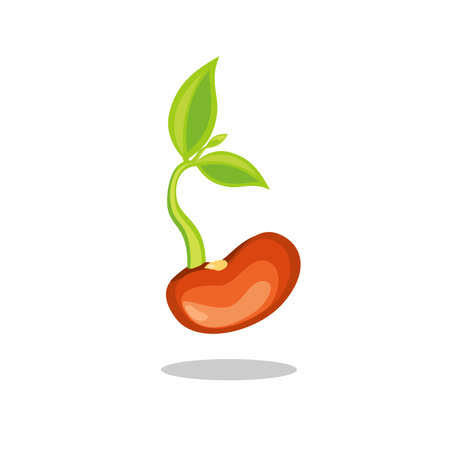 SPROUTING
a small growth on a plant, a new little bud from which a plant grows 
GRATITUDE
The feeling of being grateful or of wanting to give your thanks to somebody.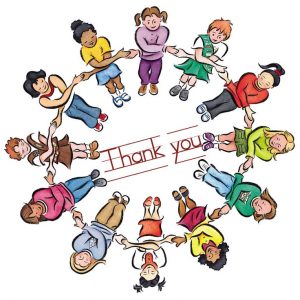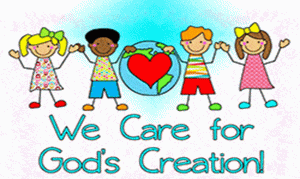 CONSERVATION
The protection of life on the planet and things found in the environment by reducing wastage, reuse and recycle the resources.
HAPPINESS
 Happiness is an emotional state characterized by feelings of joy, satisfaction, contentment and fulfillment.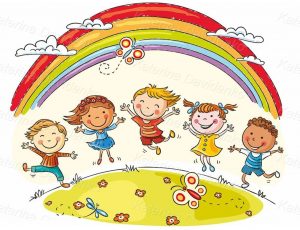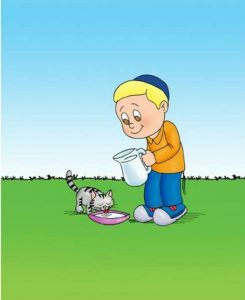 KINDNESS
The quality of being or act friendly, generous and kind. 
POLLUTION
The action of making the air, water, etc. dirty and dangerous.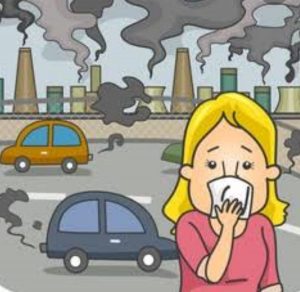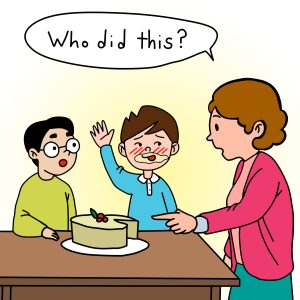 TRUTHFULNESS 
The quality of being honest and not telling any lies, the fact of being true.
SHARING
Distributing, or letting someone else use your portion of something.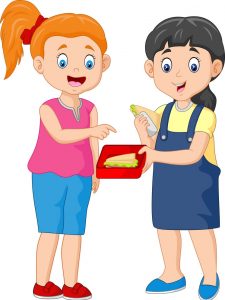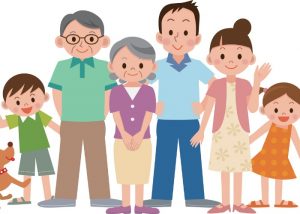 FAMILY
People who live together in a home and care for each other.
GERMINATION
 The process whereby seeds sprouts and begin to grow.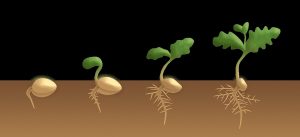 KIND-Caring about others

GRATITUDE- Being thankful for thing we have

CONDOUR- the quality of being honest

IMPRESSIVE- Evoking admiration through size, quality, skill 

HAPPY- Feeling pleasure

AMAZED - Very surprised

RAINY-Having or bringing a lot of rain 

ESCAPE - To get away

GATHER - To bring together 

परिवर्तन- बदलने की क्रिया का भाव 

ROAM-Move around aimlessly

EXCITED - Feeling happy

DUTY- Part of your job

DECISION - निर्णय 

सतरंगी - Comprising of seven colours

TIME- समय 

ELATED - very happy

DELAY- to postpone

COMMEMORATE- to exist or take place in order to make people remember a special event

बेकार- व्यर्थ 

RESOLUTION - the quality of being firm and determined



DAFFODILS - A daffodil is a yellow spring flower with a central part shaped like a tube and a long stem.

GERMINATION - The process of a seed starting to grow, or the act of causing a seed to start growing

REJUVENATION- The act or process of making someone look or feel young and energetic again

EXTRAVAGANZA - a lavish or spectacular show or event

BOISTEROUS - noisy and full of energy

CONFETTI - small pieces or streamers of paper or metallic material which are usually thrown at celebrations

SLEIGH-a large sled that is pulled by horses, or in the case of Santa Claus, by a reindeer

CAROL - a Christian religious song that people sing at Christmas

ELF - a supernatural creature often represented as small with pointed ears and magic powers; Santa's helpers at the North Pole

JUVENILE- behaving like somebody of a younger age; childish.

YOUTH – the fact or state of being young.

OFFSPRING - a child or children; the young of an animal

JAMBOREE – a large celebration or party, typically a lavish and boisterous one.

FIESTA - meal that's offered in a special n royal way.

JUNKET - an extravagant trip or celebration made at public expense.

MENTOR- an experienced and trusted adviser.

ENLIGHTENMENT– the process of gaining knowledge and understanding something or making somebody understand something clearly.

DOMINIE – a schoolmaster .

AMITY- friendly relations

BENEVOLENCE – an act of kindness

ACQUAINTANCE – someone who is known but who is not a close friend

WATERLOGGED - saturated with or full of water

DELUGE - an overflowing amount of rains

TEMPEST - a violent windy storm

ECOSYSTEM - a community of interacting organisms and their environment

CONSERVATION - careful preservation and protection of resources

RESILIENCE - the capacity to recover quickly from difficulties; toughness

EXPLORATION- an act of searching for the purpose of discovery of information or resources

CONTRIVE - to invent or make something in a clever or unusual way

PIONEERING - using new methods to do something

PERSEVERANCE - persistence in doing something despite difficulty or delay in achieving success.

STRENUOUS – difficult, requiring hard work.

FRUITION - attainment of anything desired, achievement.

EXUBERANCE- the quality of growing profusely, lively

REJUVENATE- refresh, revive

VERDANT - covered with green plants or grass.

CONVIVIAL -Enjoyable atmosphere or jovial company.

PROMULGATE- To broadcast or announce.

DELETER- A person or a thing who deletes something. 

TITTLE-TATTLE : Gossip or chatter about another person's private life, especially which is not true.

PARSIMONIOUS : A Person who is extremely careful about spending money. 

ERUDITION :  Scholarly Knowledge gained through extensive learning, research, and scholarship.

DESCRY-To see something unclear or distant  by looking carefully.

INFINITESIMAL — Indefinitely or exceedingly small.

LACKADAISICAL — Without interest, vigor, or determination.

PALINDROME- A palindrome is a word, phrase, number, or sequence of words that reads the same backward as forward.

AGELAST-  a person who never laughs.

VIM- robust energy and enthusiasm.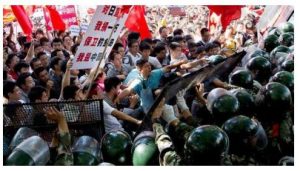 TUMULT 
Meaning: a loud, confused noise, especially one caused by a large mass of people.
LOFT 
Meaning : A loft is a building's upper storey or elevated area in a room directly under the roof, or just an attic: a storage space under the roof usually accessed by a ladder. 
Origin : late Old English, from Old Norse lopt 'air, sky, upper room', of Germanic origin; related to Dutch lucht and German Luft .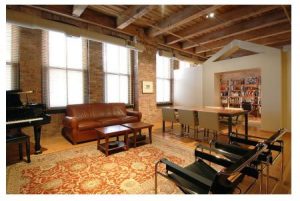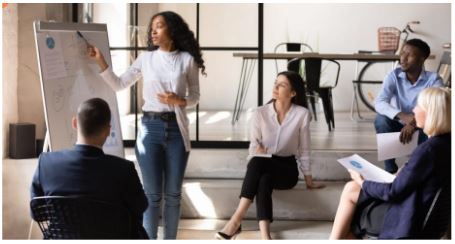 CHARRETTE 
Meaning: a public meeting or workshop devoted to a concerted effort to solve a problem 
SOUS VIDE 
Meaning: Sous Vide is a method of cooking in which food is placed in a plastic pouch or a glass jar and cooked in a water bath for longer than usual cooking times at a precisely regulated temperature.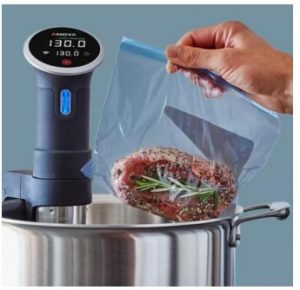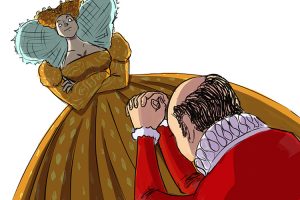 OBSEQUIOUS
Meaning: It means "marked by or showing a fawning attentiveness"—in other words, "too eager to help or obey someone important."
Etymology: According to the origin of the word, an obsequious person is more likely to be a follower than a leader. The word comes from Latin sequi, meaning "to follow"; the prefix ob- means "toward."
By Mishita  Gogia (X-B)
BUKATERIA 
Meaning : A roadside restaurant or street stall with a seating area, selling cooked food at low prices.
Etymology: Blend of buka and cafeteria.
 Mishita Gogia X B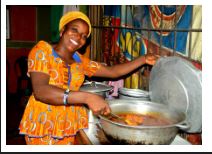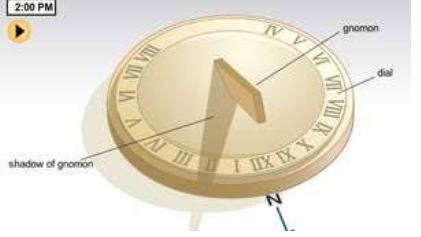 GNOMON [noh-mon] - 
Meaning: the raised part of a sundial that casts the shadow; a style. 
Etymology: Greek gnṓmōn "interpreter, discerner." From there, gnṓmōn is derived from the verb gignṓskein (stem gnō-) "to know, perceive, judge," and the stem gnō- also appears in other Ancient Greek-origin terms such as agnostic (literally "without knowledge") and diagnosis (literally "means of discernment").
Usage: some sundials, the gnomon is vertical. These were usually used in former times for observing the altitude of the Sun, especially when on the meridian. The style is the part of the gnomon that casts the shadow.
Mishita Gogia IX B
AMBIDEXTROUS
Meaning: able to use the right and left hands equally well.
Etymology: mid 17th century: from late Latin ambidexter (from Latin ambi- 'on both sides' + dexter 'right-handed') + -ous.
Application: few of us are naturally ambidextrous
Prachi IX B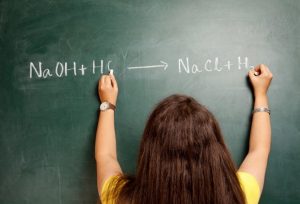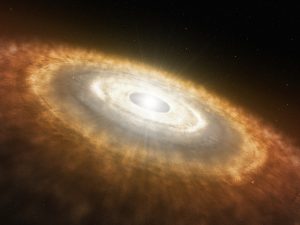 CIRCUMSTELLAR 
Meaning : surrounding a star
Etymology : Circumstellar "surrounding a star" is a compound of the element circum- "around" and the adjective stellar "of or relating to the stars." Circum- comes from Latin circus "circle," which is the source of English terms such as circa, circle, circular, circumference, circus.
Usage : When stars are still very young (only a few million years old), their circumstellar disks are relatively huge, often with about 1 to 10 percent of the mass of the central star in a typical system. For a star like the sun, that amounts to a disk with roughly 100 times the mass of Jupiter. 
Mishita Gogia IXB
STALACTITE 
Meaning: a tapering structure hanging like an icicle from the roof of a cave, formed of calcium salts deposited by dripping water. 
Etymology: late 17th century: from modern Latin stalactites, from  Greek stalaktos 'dripping', based on stalassein 'to drip'.
Application: The tourists were not allowed to go inside the caves as the stalactites could fall any moment.
 Prachi IX B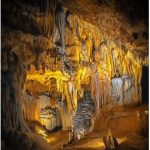 CHASTISE
Meaning: rebuke or reprimand severely.
Etymology: Middle English: apparently formed irregularly from the obsolete verb chaste 
Application: The tyrant chastised his troops for losing the war.
Prachi IX B
ANALOGOUS
Meaning: Similar but not identical 
Origin - Analogous is derived from a Latin word- 'analogos' meaning:according to proper ratio or proportion. 
Synonyms - comparable, parallel, equivalent, related, corresponding 
Antonyms - dissimilar , unrelated
Ashira Sehgal IXB