At Bal Bharati, education aims at the training of the body, mind and conduct of a student. We strongly believe in the maxim , " A healthy mind resides within a healthy body". To achieve this, students need regular and organized forms of physical exercise and mental work. It is for this purpose, physical education forms an integral part of our education system. Its importance for us encompasses more than just the benefit of physical activity. It also develops self-esteem and mental alertness. Not only does it empower youth, it also motivates students to maintain a healthy lifestyle forever in their lives. Our team of skilled physical trainers and coaches offer expert training and guidance to our young learners and prepare them not just for activities and competitions but for a healthy life.
The school offers the following sports and games for an all- round development of our students: Athletics, Basket Ball, Volley Ball, Cricket, Table Tennis, Badminton, Judo, Karate, Hand Ball, Throw Ball, Tennis, Swimming, Chess, Foot Ball, Rhythmic Skipping ,Physical Fitness & Skating.
UNITY RUN 
The Rashtriya Ekta Divas (National Unity Day) was celebrated on 31.10.2022 at Bal Bharati Public School. More than 200 students and teachers participated in the run. The Principal, Vice Principal and heads of all the departments participated in the run. At the end of the run, Principal spoke about the role of Sardar Vallabh Bhai Patel in national integration.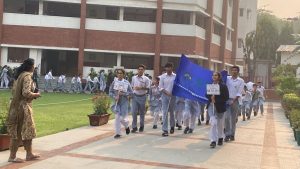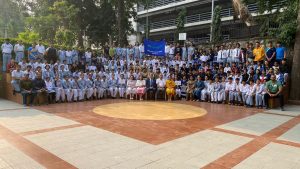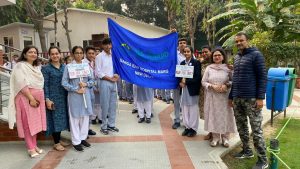 8TH INTERNATIONAL YOGA DAY
Our school has always promoted fitness and a holistic development of its learners and with the same objective the 8th International Yoga Day 'AAROGYAM' was celebrated on 21 June 2022 in the school premises in the exuberating presence of 160 people including staff, parents and students.