Sanskrit, also considered as Dev Vani or the 'language of Gods', holds great significance as a storehouse of immeasurable knowledge. It is the greatest treasure given to the world by ancient India. The fact that New Education Policy (NEP) has laid an ambitious path for "mainstreaming" the language, speaks volumes about the importance of promoting Sanskrit in schools.
The publication of the 'Sanskrit Saugandhika' newsletter by the Sanskrit Department of the school is a step towards promulgating magnanimous Indian ethos and systematically dispelling the notion that Sanskrit is a difficult language.
It gives us immense pride to share that on the occasion of Teachers' Day, the national television channel DD News Sanskrit covered our cultural programme and telecast it across the nation on 11 September 2022. We are extremely honoured to witness the value of our endeavours in making Sanskrit a prominent language in our academic spaces. The link of the programme is attached herewith for your reference.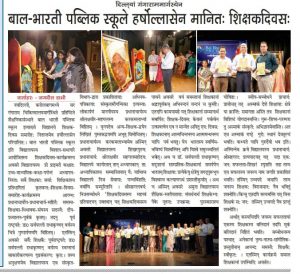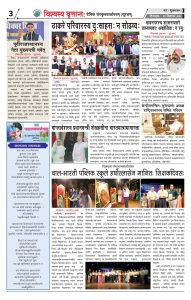 We hope you enjoy reading the newsletter and reap the benefits that it offers.