On Saturday, 6 August 2022, the Dramatics Club of Bal Bharati Public School,
GRH Marg presented the annual play in Hindi, Nanhe Krantikari, written and
directed by the drama teacher of the school, Dr. Shri Ankush Sharma. Focussing
on the presentation of an unsung warrior of the freedom struggle in context of
the present-day world, the play marked the celebration of the glorious 75 years
of India's independence and supported the Government's initiative of Azadi ka
Amrit Mahotsav. The insightful play showcased the school's commitment to
facilitate holistic education, perpetuate Indian values and culture, while
promoting global citizenship among the learners.
The occasion was graced by the presence of the noteworthy 3-times Vashishta
Sewa Medal awardee, Dr (Lt. Gen) C S Narayanan, HOD and Consultant,
Department of Neurology, Research and Referral Army Hospital – as the Chief
guest. Further, the presence of the eminent Sanskrit scholar, Dr. Jwala Prasad,
Registrar, National school of Drama as the Guest of Honour also helped to
enhance the significance of the occasion. Additionally, the august audience for
the day also included the distinguished President of CES, Mr Nikhil Channa.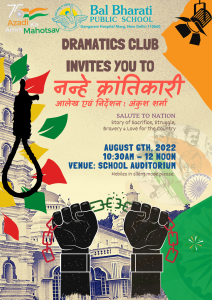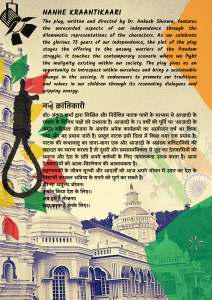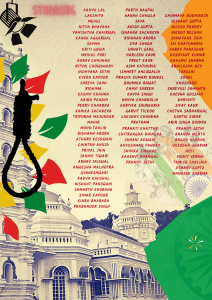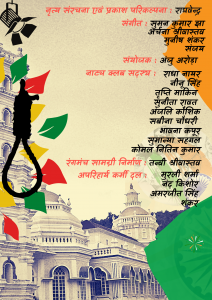 Click Here to Get the Glimpse of the Play